Free Music is Our Gift to the World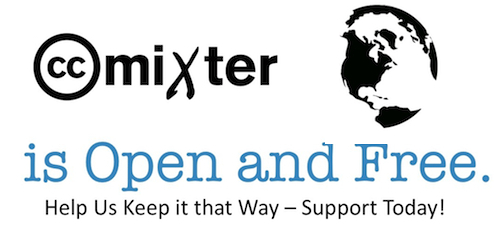 ccMixter.org is a diverse, international music community. We collaborate and create music that is free for others to use in their videos, remixes, games, and apps -- down to the individual instrument components. We use Creative Commons licenses (not copyright lockdown!) so you can interact with our music. We rely on generous donations (not ads or fees) to stay free for everyone.
PLEASE GIVE YOUR SUPPORT!